I just found a new blog today, and what do you know! She's doing a giveaway. Mrs. Thiessen at the
First Grade Sweet Life
is giving away a $20 gift certificate to Scrappin' Doodles. Don't you just love all the stuff you can get for just a buck- so $20 can go a loooong way! Head on over today and enter.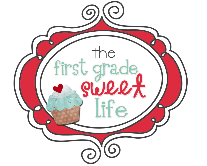 And.... if $20 isn't enough, you can enter another great giveaway for a$25 to Scrappin' Doodles.
I hope the the luck of the Irish is with me (and you too, of course)!